Dragons & Griffins


How to Download
Click on the link above for a step-by-step text file on
how to download and extract our pattern packs.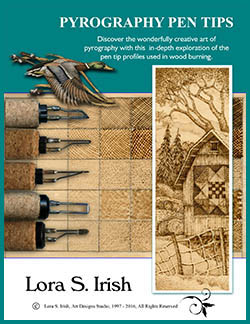 Free E-Book by Lora S. Irish
Discover the wonderfully creative art of pyrography with this
in-depth exploration of the pen tip profiles used in wood burning.
Includes the Quilt Barn, Sun Face, and Moon Face patterns.
——–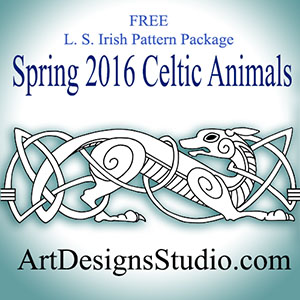 LS Irish 2016 Free Patterns
Six free Celtic Animal Patterns by Lora S. Irish
Our newest "Try It Before You Buy It" Pack

Please See: "Copyright, Can I sell my finished projects?"
All of your favorite, free online tutorials and projects,
plus many new ones for quilting, paper scrap booking, colored pencil,
and painting are posted on her blog LSIrish.com.
Patterns By Download! — Fast! – Easy! – Convenient!
Download Today — And Be Carving Tonight!
Line Art and Drawing Patterns & Designs!
Are Used For So Very Many Different Crafts!
Wood Carving — Wood Burning — Wood Working — Wood Painting — Gunstock Carving
Glass Etching — Leather Work – Laser Carving — Metal Work — Scrimshaw — Power Carving
Intarsia — Scroll Sawing — Engraving — Paper Cutting — CNC Applications — Plasma Cutting
Stained Glass — Gourd Carving — Egg Carving — And Many Many More!